Vainqueur meets, forgives Lazio fan who racially abused him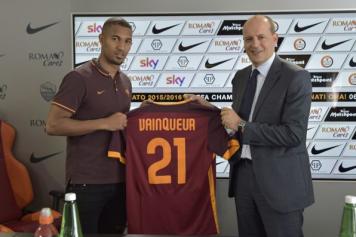 08 April at 11:45
Here's a story that has a happy ending.

A few days ago, William Vainqueur was racially abused on instagram by a Lazio fan, who called him a monkey.

Vainqueur's initial response ("Thanks to you I now know how to say monkey in Italian") could easily have sufficed as a burn, but the Frenchman took the high road.

It has since emerged that Simone came to see Vainqueur (along with his father) as the Frenchman, 27, visited a school in Rome's Via Aeroporto.

"I initially answered Simone so that people could think about it. Today I thank both Simone and his father, who accompanied him here, for the courage they have showed.