Krasic-Zenit, Milan flirt with Van Persie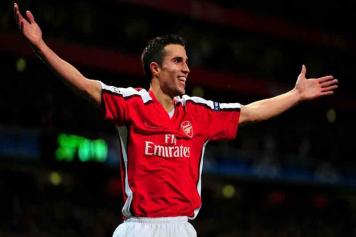 16 February at 18:09
According to Sport Express, Milos Krasic could move to Zenit St. Petersburg on loan.
"We can talk about it, Krasic is a good player and he proved that in the first part of his Serie A spell," Luciano Spalletti told Sky. "Furthermore, he knows the Russian league well having played for CSKA Moscow. We need a player who is ready to contribute," concluded the manager.
However, the player's agent says there is nothing real behind these rumours. "I am getting tired of repeating the same things," said agent Vlado Borozan. "There is nothing, we haven't been contacted by Zenit or any other club."
Milan flirt with Van Persie
The first leg of the Champions League between Milan and Arsenal was the perfect occasion for the Rossoneri to keep an eye on Robin Van Persie.
The Dutch striker had a bad night in San Siro but at the end of the game Adriano Galliani said: "Van Persie is a fantastic player".
According to Italian reports, there is a chance Galliani may be working on the Gunners' ace especially considering that his contract expires in June 2013.
Otamendi-Roma? Roma are desperately looking to strengthen their backline also considering that Kjaer and Juan will probably leave the Olimpico in the summer. Otamendi is one of the top targets: "Porto could sell him. We haven't been contacted by Roma yet, but he would be delighted to move to Italy," explained agent Simonian.
Isla off in June: Chilean winger Mauricio Isla will leave Udinese next summer. The player is currently injured and will need almost 6 months to recover. "I spoke to Gino Pozzo and he has decided to let me go in June," Isla told La Tercera. "However, if the Bianconeri asked me to stay there would be no problem for me".
Viola hunt Gutierrez: Fiorentina need €8M to sign Teofilo Gutierrez from Racing de Avellaneda. The Viola have been following the Colombian forward for long and are planning a trip to South America in the next few days.
Serafino Ingardia