Wanda and Mauro have been busy... buying cars and hanging with stars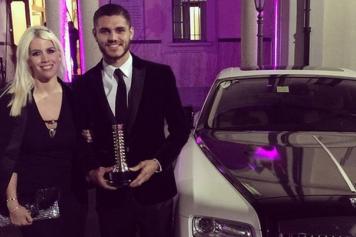 16 April at 23:23
Mauro Icardi has had a fantastic day at the office. First, there's his extraordinary performance against Napoli, against whom he scored one goal and created another, helping Inter beat their potential rivals for third place 2-0.
The Argentine has also, however, been able to score himself a Lamborghini, recently having a picture of himself and partner Wanda Nara taken whilst at the wheel.
You can find it linked here on
sky.it's
website.
Asked why he had bought it, the former Barcelona youth product claimed that he had liked it because "it was blue and black".
Meanwhile, Wanda Nara managed to get herself a selfie with, er, this guy...(
click here if the picture doesn't work
)