West Ham don't want to sign Zaza on a permanent deal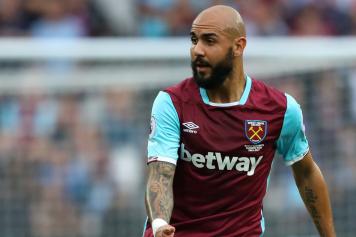 29 November at 12:12
West Ham do not want to sign
Simone Zaza
on a permant deal and are in talks with the player's advisers to avoid paying Juventus € 20 million,
The Sun reports.
The Italian striker joined the Premier League side
on loan with compulsory buy-out clause
last summer, but given his poor start to the season, West Ham are not open to make the player's move permanent.
The Hammers' clause to sign Zaza is
autocratically activated once the player reaches 14 appearances with the club.
The Italian striker has played eight games in Premier League so far this season and two in League Cup, but the contract between Juventus and West Ham specifies that League Cup appearances are not taken into account unless the player features in 'important' games of the tournament, like quarter-final, semi-final or the final.
West Ham want to modify the clause in their contract with Juventus' negotiating a different transfer fee at the end of the season or, even better, cancel their option to sign Zaza on a permanent deal.