Why Juventus could sign Cancelo if Griezmann leaves Atletico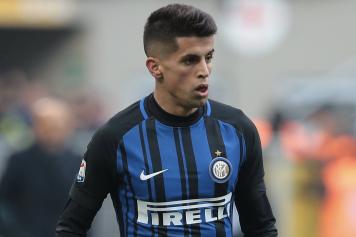 12 June at 09:10
Juventus could make the most of Antoine Griezmann's departure to sign Joao Cancelo of Valencia,
according to the Gazzetta dello Sport.
The Inter loanee played very well in Italy last season, but would cost the Nerazzurri €35 million by May 31st. The Serie A side couldn't afford him, while Juventus were interested, but in exchange for another player.
There is a problem, however: with interest coming from the Premier League, Valencia have raised the price to €40-45m, and won't accept any players being thrown into the bargain in order to lower the fee.
The thing is that Los Che need to respect Financial Fair Play parameters, just like Inter, and need a big sale according to reports.
This could, however, be striker Rodrigo, who is seen as Atletico's ideal replacement for Griezmann should the Frenchman leave.
If Rodrigo was sold, Valencia would be willing to accept a player in the deal: and they like Marko Pjaca.
An ace up Juventus' sleeve?