Witsel : 'I will play for Juventus but I still don't know when'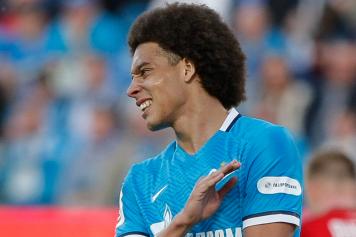 08 November at 00:01
Juventus and Axel Witsel are destined to eventually be together. Zenit want to keep the player and do not want to let him go in January which would postpone his move to Juve but he would still be likely joining them this coming summer. He spoke about his future to the press in an interview from the Belgian camp where he is getting ready to take on Holland and Estonia with Belgium .
TELL ME WHEN - In an interview with
DH
, the ex-Benfica midfielder said this:
"It is a great honor that a club of Juventus' level want me and are still after me. I don't know when I will move to Turin, it could be in January or in the summer but I know that I will eventually play for Juventus. It is just a matter of time now ...". Witsel was very close to joining Juventus this past summer but a deal failed in the last moments as Zenit and the bianconeri club could not find a definitive agreement.
Article by Edoardo Siddi, apated and translated by Jean-Luca Mascaro (@CalcioNews89)