Zaccheroni: 'Montella's Milan has something in common with my Scudetto team of 1999'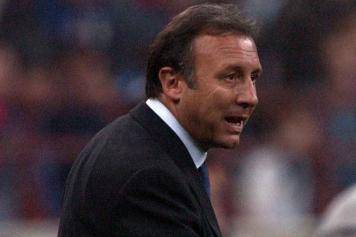 09 November at 13:17
Can Milan win the title, despite facing up to rivals who are stronger on paper?

One particular expert thinks so,
Alessandro Costacurta comparing
the current crop to the Milan team of 1998-1999, which won the Scudetto under Alberto Zaccheroni despite squaring up to stronger opposition.
The former Milan Coach duly obliged today, revealing that the current Rossoneri shared some traits with his Scudetto-winning side of 1998-1999, one that took home the title despite coming into the season as likely also-rans, far behind rivals Parma, Lazio and Juventus.
"There are some similarities with my team," Zaccheroni told the Gazzetta dello Sport," but it was far older, some of the players were nearing the end of their careers.
"Can it be done again? We won because our players wanted revenge, to prove themselves. I remember it well, some people considered Albertini, Boba, Weah and Maldini to be finished".

"My team had more quality, but better opponents. Those were the years of the Seven Sisters [Inter, Juve, Milan, Parma, Fiorentina, Lazio, Roma. ed]. Today the worst of those would compete with today's Juventus".

He then went on with the comparisons:

"Bonaventura would find a place in Milan, one way or the other, I like him a lot. I like Romagnoli, but my left-centre back was Maldini.."
Zac underlined some more parallels with the current side, namely that it had snubbed international games. The current side didn't travel to the United States, going only as far as Bournemouth and Freiburg.
"The summer work we did was the key difference. We played friendlies in Solbiate Arno and Monza, without travelling too much.
"We trained a lot in Milanello. I remember that [Edi] Reja came to see us and couldn't believe it: the players had accepted to train in the blazing sun, including 90-minute sessions dedicated only to tactics.
"Nobody got hurt in the second half of the season, thanks to our summer preparation. Galliani was always close to me".
"I like Montella, I have from the start, I appreciate his passion, he plays constructive football, he puts players in the right places".

@EdoDalmonte