On Jovetic, Marin and Obradovic: the agent speaks about their future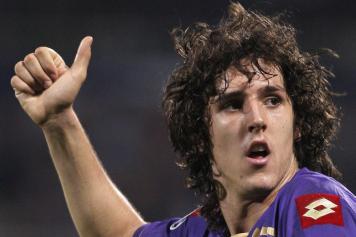 07 March at 18:00
Stevan Jovetic, Ivan Obradovic and Marko Marin's agent, Fali Ramadani, spoke exclusively to calciomercato.com about his players' future.

Are Liverpool still interested in Jovetic?
I can confirm that Liverpool wanted Stevan last season, but the negotiation failed because the player wanted to stay in Florence. I don't know if they are still interested, I haven't received any news from England. Stevan is happy at Fiorentina, he want to return soon on the pitch. He's having a medical check this week in Germany, then he will be available. He could return early in April.

Is Marko Marin's future in Italy?
There is no negotiation with the Italian clubs at the moment. Marko has two more years of contract with Werder Bremen, he's focused on the championship and wants to help his team. I have never had official contacts with Serie A clubs, someone was interested in the past, but I prefer not to say names. I can't exclude Italy in his future, but not now.

Are Napoli interested in Obradovic?
Absolutely not, only market rumors. I have never spoken with Napoli. He's got a contract until 2014 and solo rumors di mercato. Non ho mai sentito nessuno del Napoli. Adesso non è il momento di parlare del futuro di Obradovic. Ha un contratto fino al 2014 and Saragossa are competing to stay in the Liga. We'll see at the end of the season.
F.Z.