Allegri: "We don't celebrate yet, we must work towards a great Champions League in 2016-17"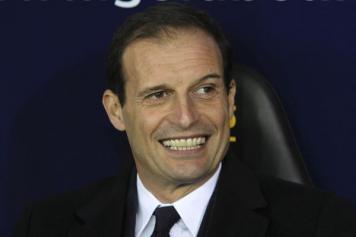 23 April at 13:03
There haven't been too many words from Juventus coach Max Allegri on the eve of his side's trip to Tuscany to face Fiorentina and a first potential match-point for the Scudetto, ahead of Napoli's match against Roma on Monday.

First up, the latest report on injured defender Giorgio Chiellini, Allegro replied; "He's good, but he won't play". Then it was on to the big question of their possible fifth consecutive title to which the coach insisted that; "The Scudetto does not depend on us tomorrow. First of all, we must get the result against Fiorentina. For them it's the game of the season as they are almost certain of a place in the Europa League. It's always a difficult place for us to go. We have to get four points from here to the finish and it's not certain that Napoli will lose in Rome on Monday. We take it just one step at a time".

On the question of whether he would freshen up the squad for the trip to Tuscany, Allegri stated that; "On Wednesday we played a game that was hard for 50 minutes and some of the players were tired. We have strength in depth with players such as Asamoah, Zaza and Lemina. As I stated earlier, Chiellini will certainly not play."

Moving on to the mentality of the squad, the coach explained that; "Every one of us must continue working hard to improve and for this reason I expect my players to focus 100% in every game they play. Next season we must try to win every competition we enter, especially the Champions League".



Steve Mitchell @barafundler