Balzaretti-Milan? Ramirez: Juve, Napoli or Premier League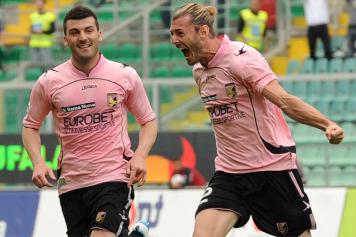 30 March at 18:11
Federico Balzaretti could leave Palermo in the summer but after being followed by Paris Saint-Germain, the player has also been linked to Milan.
According to his friend and former teammate Cristian Zaccardo, Balzaretti could be really useful to the Rossoneri.
"I said that because I felt Federico deserves to play in Europe," Zaccardo told Mediagol.it.
"I know that my comment didn't go down well with Palermo fans. But if Milan came forward, it would be hard for him to turn them down. The Euros could be a great chance for him to prove his worth."
Ramirez: Juve, Napoli or EPL
Gaston Ramirez will no doubt leave Bologna in the summer but the future of the Uruguayan player is still undecided given that there are several clubs after him.
"I don't know if Napoli are close to the deal, but I can assure that there is an on-going negotiation with an English club which is willing to buy 70% of his services from Bologna and the remaining 30% from Penarol," explained agent Pablo Betancourt.
"That doesn't mean he will move to the Premier League because there are many clubs after him including Juventus.
"But so far the only official offer came from England. Given the number of admirers after him, there is no doubt he will Bologna in the summer," concluded the agent.
Sebastian Giovinco claims his doors are open to any admirer and his future is not decided yet.
"Let's see what the clubs agree but it is not sure that I will stay at Parma," said the player.
"My doors are open to everybody. In football everything is possible..."
Juve sign Leali: Brescia director Iaconi confirmed that goalkeeper Leali will join Juventus at the end of the current season. "It will be official in June but the deal is done," he said.
Serafino Ingardia