Exclusive: Mandzukic has PSG and Spurs waiting if he leaves Juventus in January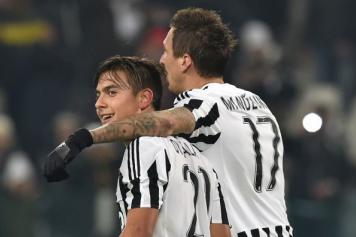 09 November at 19:07
Mario Mandzukic is about to face 40 fascinating days. That's the same amount of days before the league closes for winter, in which the Croatian will work out whether he still has a role in Turin.
Ironically, Mandzukic scored last weekend against Chievo, proving that he can play a major role at the club.
The former Bayern man is, however, more than conscious of that, and not willing to keep playing a secondary role. With Paulo Dybala returning from injury, those 40 days risk to be what tips the Croatian over and push him to move. But where?
A number of clubs are lining up to net the ex Atletico Madrid man, including Tottenham Hotspur, PSG - who have let Mandzukic know that he is what Unai Emery needs - and West Ham, considering that Simone Zaza has been a tremendous flop. Beyond that, Shanghai's two teams, Shenhua and SIPG, are also interested.
The 30-year-old is spoilt for choice. Will he make the right decision.
@NicolaBalice, adapted by @EdoDalmonte