Exclusive: Milan negotiate big pay rise for Man United, Juve and Chelsea target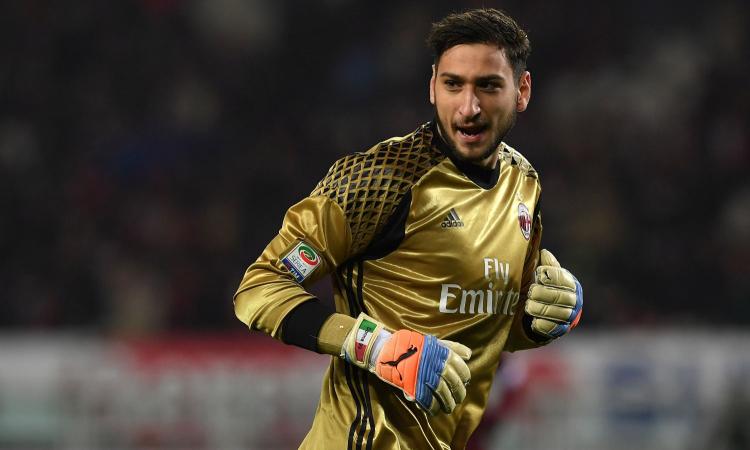 2017-18-02 - 16:50
Sunday evening's home game against Fiorentina isn't just the chance for Milan to get back to winning ways: it'll also be the last time that goalkeeping sensation Gianluigi Donnarumma will play for the Rossoneri as a minor.
The Rossoneri sensation turns 18 next Saturday (the 25th), which is when he will be able to sign his first major deal.
Chelsea
have been reported to have offered €70 million, while Real Madrid,
Manchester United
, Barcelona and Juventus are all in the race, too.
According to our correspondent Daniele Longo, the Rossoneri want to keep the goalkeeper to prove that the club is able to compete at the international level.

This is something that Coach Montella wants (something he repeated in today's press conference), as well as the Chinese owners.
Problem is, agent Mino Raiola wants to know what the club's plans are,
a concern he's already voiced before.
The Italo-Dutch agent has, reports indicate, made it clear that he wants his client to earn €4 million plus bonuses. Milan are, according to the information we gathered last night,
willing to offer €2m a year for five years.
It's not as if Raiola hasn't been putting pressure on the Rossoneri, throwing out hints that Gigio isn't wanted, but also that juventus are interested.
Montella has said that the goalkeeper "loves" the club.
"[Gigio] loves Milan and I am so happy to have him," he said last night.
Let's hope he loves the club enough to stay…
@86_longo, adapted by @EdoDalmonte