Fiorentina star Bernardeschi: 'Why I said no to Man United'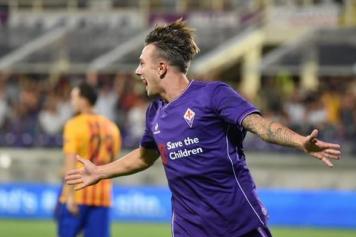 27 November at 11:00
Fiorentina star Federico Bernardeschi doesn't regret turning down Sir Alex Ferguson.
Approached by the
former Manchester United gaffer five years ago
, the then-teen prodigy refused the legendary Premier League Coach, and doesn't seem to have lost any sleep over it.
"The talk was spreading [of a move to Manchester United], I was proud, yes,"
he told the Gazzetta Sportiva
, "but the idea didn't excited me all that much. I was happy in Florence, I knew that I was going to become a player, and I believe in fate.
"And anyway [director of sport] Pantaleo Corvino was involved, Vincenzo Vergine [head of Fiorentina's youth setup] was clear: 'Corvino told me that there was no way'.
"My dad agreed with him, but I had the last word, and I didn't regret it.
"In hindsight, with a 22-year-old self knows that it was early: you go overseas if you're already a player. If you're a kid, you need to focus on working".
Bernardeschi also revealed an interesting anecdote about his
heart problems,
which were enough to keep him away from football for half a year.
"My heart didn't beat faster, but it appears that it was oversized.
"I remember Doctor Galanti's face as if it were yesterady: 'Federico, you need to stop playing for six months, your heart is too big'.
"I remember that I smashed up two items of furniture and a door as soon as I got home, it was more anger than depression".