FOCUS Is the Djokovic diet behind Milan's renaissance?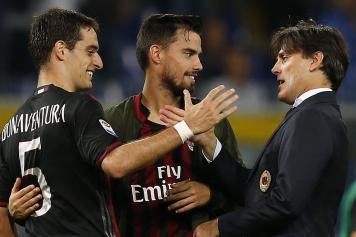 19 October at 18:13
There's one possible explanation to Milan's renaissance this season: New Coach Vincenzo Montella's diet.
Remember when Novak Djokovic discovered that he was a celiac, and proceeded to cut gluten from his diet? Well, the Serb also balanced his protein intake, reducing his consumption of meat and eating more cereals (without gluten) like rice, sweetcorn and buckwheat.
The Serb would go on to have an exceptional 2011 season, going on a 41-match unbeaten streak, winning three Grand Slams, reaching Number 1 for the first time… and beating Rafael Nadal in six finals.
Milan's Coach has gone in the same direction, even above and beyond what the Serb did, imposing certain vegan days on his group.
Is this what has helped the Rossoneri to a positive start, in which they've lost only two games and are now unbeaten in five games, helping them to third place.
Ribaldo Saporoso, adapted by @EdoDalmonte