Juve: Witsel, Brozovic or Matuidi?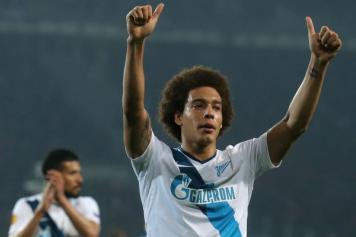 28 September at 15:54
In January, Juventus will try to sign a high-rated player to reinforce their team's midfield. The main target for such position remains Zenit St. Petersburg 28-year-old Axel Witsel. The former Benfica man could leave the Russian club during the next transfer window, considering the fact that his contract will expire in June 2017.
The other options for the bianconeri are Inter Milan 24-year-old Marcelo Brozovic and Paris Saint-Germain 29-year-old Blaise Matuidi, even if the Ligue 1 defending champions don't seem intentioned to let the former Saint-Etienne man leave.
M.G.-adapted from an article by RedJ