Juventus, Cavani can arrive for 20 million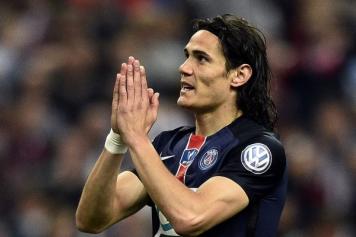 22 April at 16:27
The courtship between Juventus and Edinson Cavani has lasted for many years without ever having arrived at a satisfactory conclusion. It's not through the fault of the player himself however, but the frosty relationship between the bianconeri and PSG, caused by the Kingsley Coman affair which is why any advance from Turin has been met with a resounding no from Paris. So how can the icy relations between the two clubs begin to thaw? By selling Cavani to the Old Lady that's how.
THEPARADOX OF CAVANI
At this moment Cavani represents a problem to the Parisian's, a club that wants to keep Zlatan Ibrahimovic, whilst attempting assaults on players like Gonzalo Higuain, Cristiano Ronaldo and Neymar. It now seems inevitable that the Uruguayan's future remains away from the French capital. Other potential suitors, such as Atletico Madrid and Chelsea look to have turned their attentions elsewhere so PSG now needs to figure out if Juventus are the best option for their player valued at €50 million.
MORATA – JUVE IN A HURRY
It's for this reason that general manager Beppe Marotta wants to know if Real Madrid will exercise their right to buy back Alvaro Morata this summer. If so, then then it would be necessary to move quickly to replace him and Cavani is certainly top of the list. With €30 million arriving from the sale of the Spaniard, another €20-25 million would almost certainly secure the former Napoli striker. PSG wants urgency from Juve; they want urgency from Real Madrid. In short, there's no time to lose.
By @NicolaBalice – Translation by Steve Mitchell @barafundler