Juventus market in January: Sissoko out, Montolivo in?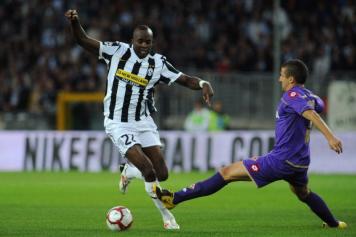 09 September at 14:00
Juventus midfielder Sissoko is one of the most requested players in the market. He could be transferred in January. The arrival of another such as Riccardo Montolivo would imply: 1) a big financial investment; 2) the necessity to downsize the midfield to avoid too many players in the same role, which will also be a cause of disappointment for those left out. Mohammed Sissoko transfer could resolve these issues. Wolfsburg were interested in him last summer, but it was too late and in the end the negotiation failed. Therefore, if a new offer will arrive, Juventus could transfer the player in January and acquire either Diarra or Montolivo.
In the meantime Claudio Marchisio is waiting for a contract extention with a salary adjustment, as well as Giorgio Chiellini, who said: "There are no problems, I'll sign the contract. When two parties have the same idea there is always an happy ending. I want to stay at Juve and Juve want to keep me. Thus...".

(Tuttosport)