Milan, Galliani: 'Transfer Market ? 99% of the team will stay the same. Tevez was my biggest regret'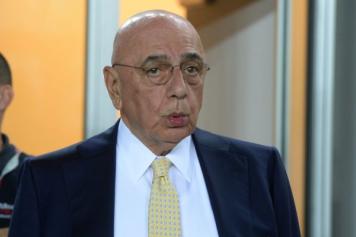 19 December at 22:04
Adriano Galliani spoke to
Telelombardia
about Milan's upcoming January transfer market, here is what he had to say:
" Understanding with Juve? Well there are always ups and downs in everything but at the moment, we have a great understanding with Juve ".

AFTER THE CLOSING WHAT WILL HAPPEN? : "I promise you that I am not even thinking about this. Once the closing happens and Fininvest aren't the owners anymore, I will leave alongside Fininvest and try to find something else to do. Monza? They are always in my heart ".
TRANSFER MARKET -
" Every move that we make will have to be approved by both parties which will make things a little more difficult. We won't do much in January and we have a very good squad as I think that 99% of the team will remain the same. Everyone believed that the closing was going to occur before the 13th but it happens ".

TEVEZ - "He is my biggest regret for sure. I have a great understanding with Kia and with Carlitos ".
GAME VERSUS JUVE -
" Over the past season , we played on par with Juve. We lost 2-1 at the San Siro last year, we then lost the Coppa Italia final 1-0 in extra-time. This year, we beat Juve at the San Siro 1-0. I am hoping that we can put in another solid effort on Friday in Doha ".

Jean-Luca Mascaro (@CalcioNews89)