Milan, who will buy Ibra?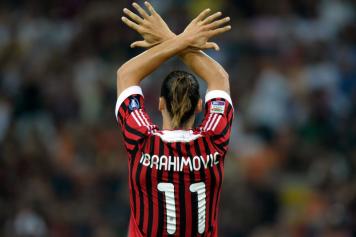 11 October at 12:25
Max Allegri has closed the case in a hurry. Just one rennie to treat Zlatan Ibrahimovic's stomach ache. Maybe, but when the Swede begins having tantrums, the ending is always the same: a wave goodbye at the end of the season.
It was like that in 2006 (he was already on the market before Calciopoli) with Juve, Inter in 2009 and 2010 at Barcelona. The problem is figuring out what his intentions really are. Is he really tired of playing football? Or does his outburst hide a secret? Is he already tired of Milan?

The feeling is that the comments made by Ibra were sincere, but maybe a bit hasty and dictated by the Rossoneri's start to the season. Zlatan has always been moody. It is how he reacts to defeat, then it passes.
If, however, Ibrahimovic really wants a change, the big question is who will buy him? At the end of the season the Swede will be 31. He earns almost 10 million euro per season and the rejection of Barcelona weighs heavy in his CV.

It is no coincidence that in the summer of 2010 Galliani succeeded in taking him to AC Milan. Apart from the rumours of alleged interest from Manchester City, it is very likely that the Blaugrana club had not received offers. How else can you explain the transfer on loan with the right to buy set at 24 million (payable in three years!) Of an attacker overpaid just a year before? Ok he has a good agent Mino Raiola, and there are good relations with Galliani. But Barcelona is no fool. If they had decent offers Ibra would have gone elsewhere.
Now the situation is even more complex. There is talk of Real Madrid, but we are confident that Mourinho will still be there at the end of the season? Ibra has no great fans in the Premier league and perhaps no one would be willing to offer him a salary that high.
In short, Milan should hope that Ibrahimovic will find his place again. Because, beyond the chatter, who will buy him?
M.G.