Roma, Pjanic: "We are behind Spalletti, he is doing great work"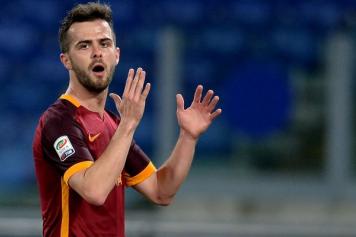 23 April at 15:17
Roma midfielder Miralem Pjanic has been speaking to the club's Match Program about Monday's challenge with Napoli.

He explained that; "It will be an open game as both teams need to win. Let's hope it's a great match and we emerge as the winners. It's our objective to take as many points as possible in the final games and to finish as high as we can". On the return of Higuain he stated that; "Of course we would prefer it if he didn't play. What he's doing this year is of the highest quality but we must be solely focused on his contribution to the game".

ON SPALLETTI – "He is a coach of great quality and he is very demanding. He knows how to manage the group and this is reflected day in day out. Now we must continue to take on board what he says as his preparation before games is thorough and he gives us great belief; a coach who can do this can help the team and we can all see the improvements we have made".


Steve Mitchell @barafundler