EXCLUSIVE Romano: Juve vs Milan for Ajax promise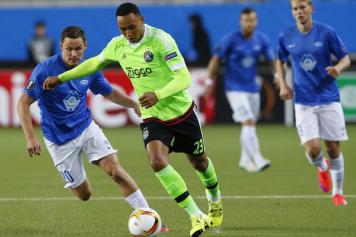 20 April at 09:40
The powerful Italian-Dutch agent Mino Raiola has recently visited AC Milan's headquarter. As well known, the rossoneri would like to bring Zlatan Ibrahimovic back to San Siro, but it will be almost impossible to carry out such negotiation. On the contrary, Raiola would like Mario Balotelli to remain at least for another season at Milan, but the Lombard club has not decided yet; moreover, he has offered Ajax defender Kenny Tete to the rossoneri.
The 21-year-old is a versatile player, who has already made two appearances for the Dutch national team and who can leave Ajax for at least €7 million.
Milan have been observing the young Dutchman, but have made no offers for him; moreover, Raiola has talked about Tate to Juventus too, but the bianconeri told him that he is not a priority. However, when Raiola offers a player, it's always a good idea to evaluate him attentively.
M.G. – adapted from an article by Fabrizio Romano