Ronaldo; "Roberto Carlos saved my life; My injuries were the fault of the clubs"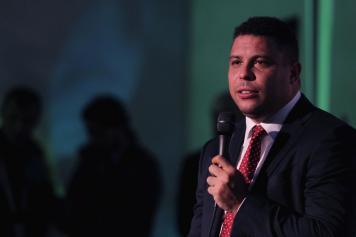 18 October at 11:37
Brazilian legend Ronaldo has been speaking to Spanish Radio station Onda Cero. The former striker has been recounting many tales about his career both good and bad.

ON INJURIES – Ronaldo accused Inter and Barcelona by stating that; "In the first ten years of my career I trained very badly in the sense that both clubs used the wrong methods. Many times I had to run like Roberto Carlos and Cafu and I simply couldn't. I picked up many injuries because of these methods and missed a lot of matches. Technology was not so advanced then and in some cases, even the physiotherapists were unable to figure out a cure. Football was my life however and I always wanted to get back on the field as soon as possible".

THE MANAGERS, FROM SACCHI TO CAPELLO – "I arrived late to training twice in the same week when I was at Real Madrid. The first time, Sacchi gave me a lecture for 15 minutes then fined me. The second time before he even opened his mouth I said a lecture or a fine. Capello? He was a little more cute, I don't consider him among the finest coaches I have played under".

ON THE 1998 WORLD CUP FINAL – "Roberto Carlos saved my life. It was after midnight and we were in our rooms and I lay down to get some sleep. Next thing I knew I was having violent convulsions and I lost all consciousness. I was shaking and at first, he thought I was joking".

ON NIGHTCLUBBING – Ronaldo was accused of enjoying the nightlife too much in Madrid. He justified his behaviour by explaining that; "Florentino Perez told me to stay home more and used Figo as an example. I said to him that if I had a wife like Figo, I would stay home more!"


Steve Mitchell @barafundler