Serie A: New Year's Resolutions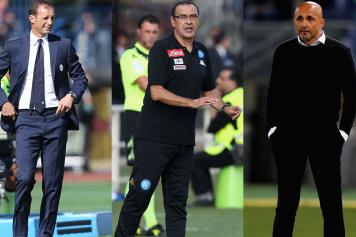 27 December at 16:00
We finally get ready to turn the page on 2016, and every time a new year begins it's an opportunity for a fresh start. While a clean slate is very appealing, all things considered Serie A doesn't look much different than this time last year: Juventus continues to dominate the league while Roma and Napoli look like their most serious competitors. The biggest changes have been Milan's improvement with getting results on the pitch while Inter has shown the financial power of their new ownership group Suning.

There have been changes in the Italian middle class with Fiorentina and especially Sassuolo taking a step back, while Torino, Lazio and Atalanta showed considerable improvement. It will be very interesting to see what the league looks like next December, in the meantime let's make some resolutions for the top teams, starting with the current champions: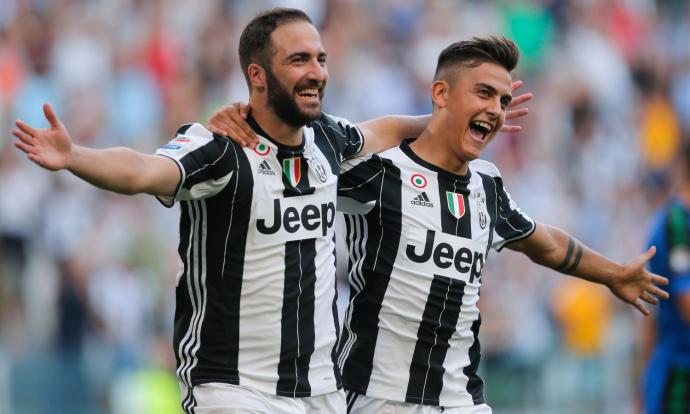 ​Juventus mainly needs to stay healthy and get the most out of their talent. The bianconeri suffered injuries to all of their starting defenders in the first half of the season, which at least allowed Daniele Rugani to establish himself despite Mehdi Benatia's arrival. The midfield, which was already a player short because of the failed Witsel negotiation, had to go without Marchisio for a long stretch while it also took Pjanic quite a bit of time to become more than just Pirlo's replacement on set pieces.

If these injuries weren't enough, Juventus also lost Dybala and exciting prospect Marko Pjaca- a player Marotta and Paratici believe in so much that they decided not to pursue Julian Draxler. I expect Higuain, who hasn't been nearly as bad as Twitter would lead you to believe, to have an excellent second half with a healthy Dybala, Marchisio and Pjanic flourishing in the trequartista role- a healthy Juventus will be a forced to reckoned with in the Champions League as they also breeze to a historic sixth scudetto in a row.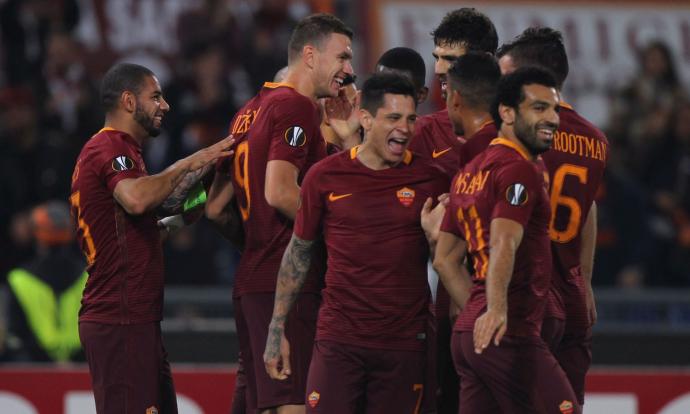 For Roma fans there are two resolutions that would elevate their favorite club in 2017. The ability to keep the club's best players and seeing their team perform better in pressure games. After the big name departures in recent years, it unfortunately almost feels inevitable that at least one out of Manolas, Rudiger, Strootman or Nainggolan will leave in 2017- especially because all of them, except for the German defender, are in the midst of negotiations for a new contract.

In addition to keeping all of their best players, it would make the league so much more competitive, and elevate Serie A's profile in Europe, if Roma can start giving their best efforts in pressure game. Sadly I don't think many were surprised that they lost to Juventus a few weeks ago or that they were eliminated in the preliminary round of the Champions League.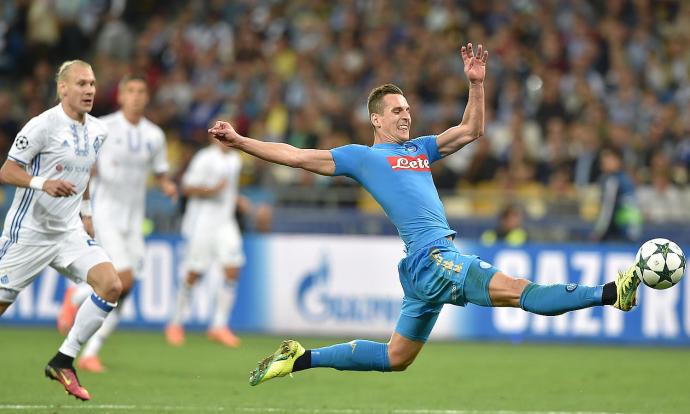 After the injury to Arkadiusz Milik, Napoli lost their way for a few weeks. The hope for 2017 is that the partenopei can continue to achieve the good results of recent weeks (finishing first in their CL group for the first time in club's history while making up significant ground in the standings in Serie A) so that they can become the hipster's team of choice in Europe.

Few teams in all of Europe have as many exciting players at their disposal as Maurizio Sarri- Milik, Diawara and Zielinski have joined a core that also features Koulibaly, Hysaj, Allan, Hamsik, Jorginho as well as the three amigos on the wings Mertens, Insigne and the incredibly underrated Callejon. Napoli can really make a name for themselves outside of Italy with impressive performances against Real Madrid in the Champions League.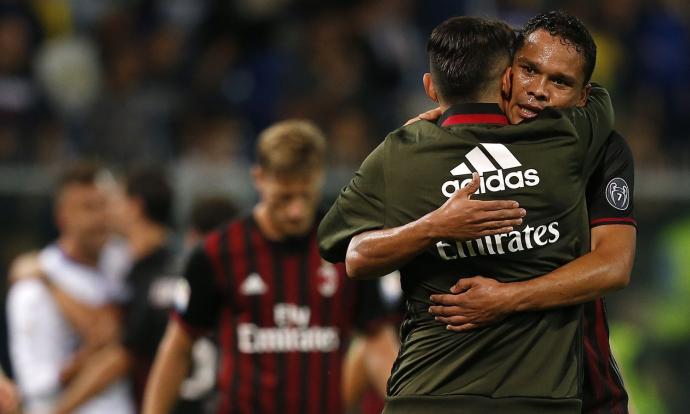 No team has shown more improvements results wise in Serie A this first half of the season than Milan. While Sinisa Mihajlovic certainly helped build the foundation, there is no doubt that Vincenzo Montella has exceeded the expectations of many skeptics, including yours truly. Milan has more than held their own both times they faced Juventus this season, and this was after they lost the Coppa Italia in extra time to the bianconeri- a very encouraging sign for the future.

​What would really elevate Milan in 2017 is final resolving ending the soap opera surrounding the sale of the club. I don't blame anyone for being skeptical at this point, because insanity can be defined as witnessing the same situation over and over again while expecting a different result. Now that Milan has launched numerous intriguing young players like Suso, Donnarumma, Romagnoli and Locatelli it would be amazing to see the new ownership group invest at the level that Suning has with Inter on established players.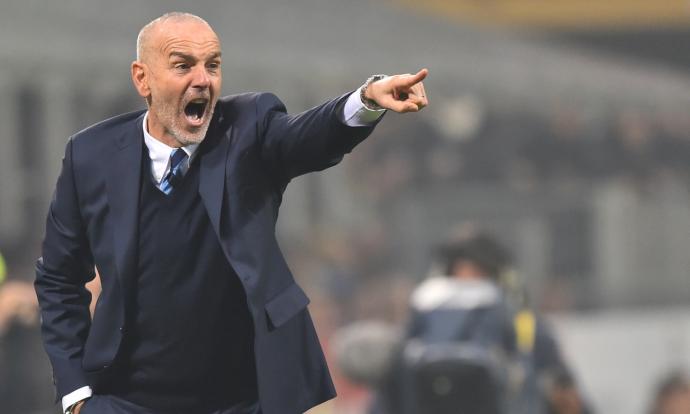 Speaking of Inter their resolution is to stop wasting their considerable talent in 2017. The good news is since Stefano Pioli arrived the nerazzurri have been much better, under the former Lazio manager Inter has earned 13 points in 6 Serie A matches compared to only 14 in 11 matches with Frank de Boer. Some players have really stood out recently, Candreva has turned out to be one of the best acquisitions in Serie A, while Brozovic has had a revival which is great news considering he recently signed an extension.

In the last match of 2016 Inter received great performances from Kondogbia and Banega while also having a Gabigol sighting; it will be very interesting to see how that impacts Ausilio's plans for the January transfer window since Inter will likely have to someone to address the Financial Fair play issues- on the bright side the FFP restrictions will be lifted next summer and Suning has shown their willingness to spend bigly as Trump would say.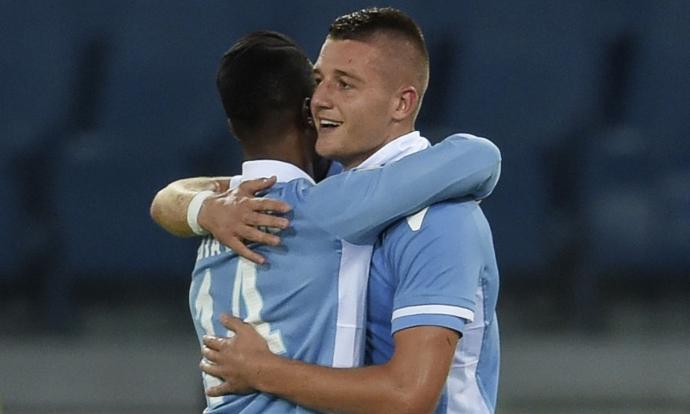 Lazio fans are probably very grateful that Bielsa ended up turning down the opportunity to manage their club because of how the team has performed under Simone Inzaghi. The resolution for 2017 is that the next wave of talents the club already owns can show concrete results on the pitch- while Lazio has an excellent core of De Vrij, Biglia, Felipe Anderson, Keita and Immobile they have players ready to potentially replace them should they be sold.

We have already seen some excellent performances from Milinkovic Savic, Bastos and Wallace but there are others including Luis Alberto, Ricardo Kishna and the ultimate "oggetto misterioso" Ravel Morrison. Talent wise Lazio has probably more quality than Milan, and this allows them to be able to consider offers for Felipe Anderson and/or Keita because they already saw that they could replace Antonio Candreva.

David Amoyal