OUCH! Sousa approves Ilicic departure... on ONE condition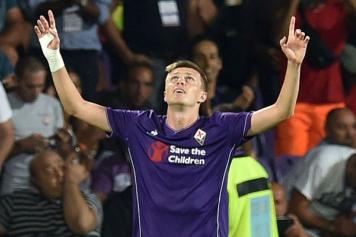 18 March at 15:15
More bad news for Fiorentina fans. According to correspondent Federico Zei, Fiorentina's front office has broached the possibility of the selling Josip Ilicic to manager Paulo Sousa... who has agreed to it, as long as the money obtained is reinvested in the squad.

The two sides met recently to discuss which positions needed to be addressed in the next transfer window... and drew up a list of players who could (but don't have to) leave if an irresistible offer were made.

Far from seeing the Serbian talent as being disposable, Sousa sees him as a key member of his squad, but would agree to acquiring other players who fit his system better.

This report comes in the wake of massive fan protests in Florence, with the faithful angry at owners Diego and Andrea della Valle, who are accused of treating their fans like "customers" and of not being committed to building a winning team (a good summary can be found in this piece by Chloe Beresford).

Sousa hopes, however, that the club can make another step in the right direction with his acquisitions... and that Fiorentina is willing to put its money where its mouth is.

Only time will tell...
Federico Zei, translated by @EdoDalmonte