Horncastle: Italy overcome their Spanish inquisition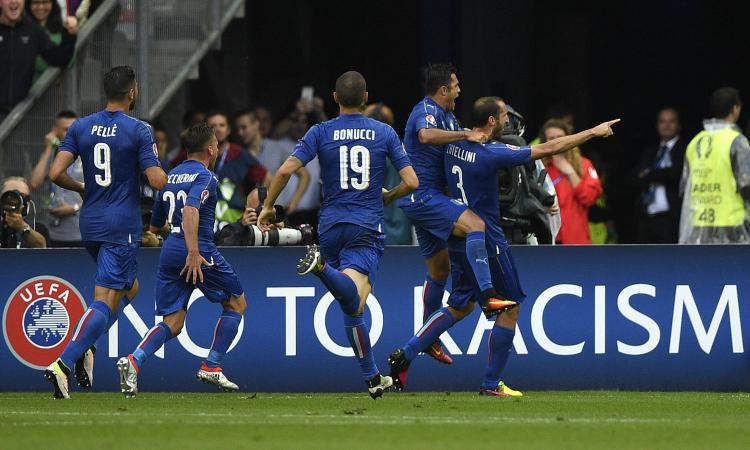 Commenta per primo
In the warm up before the Sweden game in Toulouse, Andrea Barzagli shouted for the physio to come over. Panic spread through the ranks. The veteran Juventus centre-back was keeling over awkwardly. Oh no, Italy's doctor Enrico Castellacci, must have despaired. Not another casualty.
By the time he got to Barzagli, the rest of the squad had surrounded him. It didn't look good. But reassuringly for Castellacci and his medical team, the players were all smiles and watching Barzagli with a sense of wonder.
A
ladybird was crawling along his finger. Barzagli was its hero.
He did not want the little creature to be trodden on during training and had summoned Castellacci to take it to a place of safety.
Footballers, particularly those of the Italian variety, are
superstitious and it wasn't lost on these players that this was a good omen.
Ladybirds are said to bring luck and lo and behold Italy won that afternoon with a late goal from Éder. With that in mind, you can perhaps imagine the excitement when Barzagli found another the night before the Spain game as Italy did a walk of the pitch at the Stade de France. "He's following us around," Giorgio Chiellini joked last night.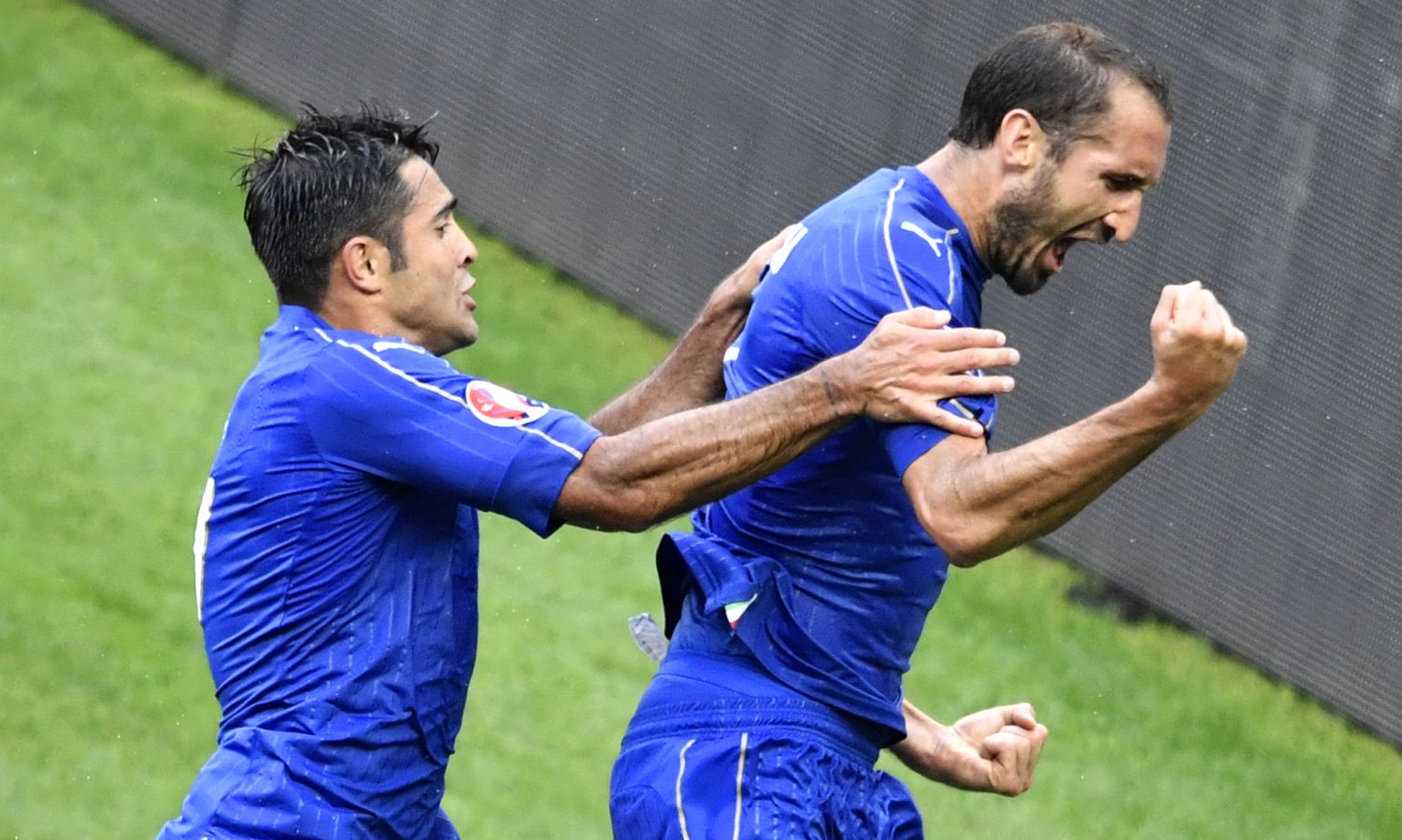 Italy would need more than a
pizzico di fortuna
or a little slice of luck if they were to overcome Spain. Antonio Conte believed they would have to
go "beyond reason"
because reason told us that the holders were by far the more talented team. Beppe Signori helping Roberto Baggio re-create the goal he scored against them in 1994 Phoenix of the Flames style on a pitch in Bologna was welcome and pretty funny but this was something Conte and his players would have to get through themselves.
"The ordinary is not enough," Conte said. "We will have to be extraordinary." And Italy were. It was arguably their
best performance since they won the World Cup decade ago.
Better perhaps than when Super Mario made it Game Over for Germany in the semi-finals of this competition four years ago. More or less everything went as Conte said it would on the eve of the fixture.
He had lost his patience with the media in his pre-match press briefing. Conte bristled at the notion that all Italy were going to do was
sit back and counter.
They should know him better by now. It's simply not his way. "All I keep hearing is defend, defend, defend. Pay attention to Nolito. Pay attention to Morata. Pay attention to Iniesta," he huffed.
"But they will have to pay attention to us."
And if they weren't already after the Belgium game, the world is now.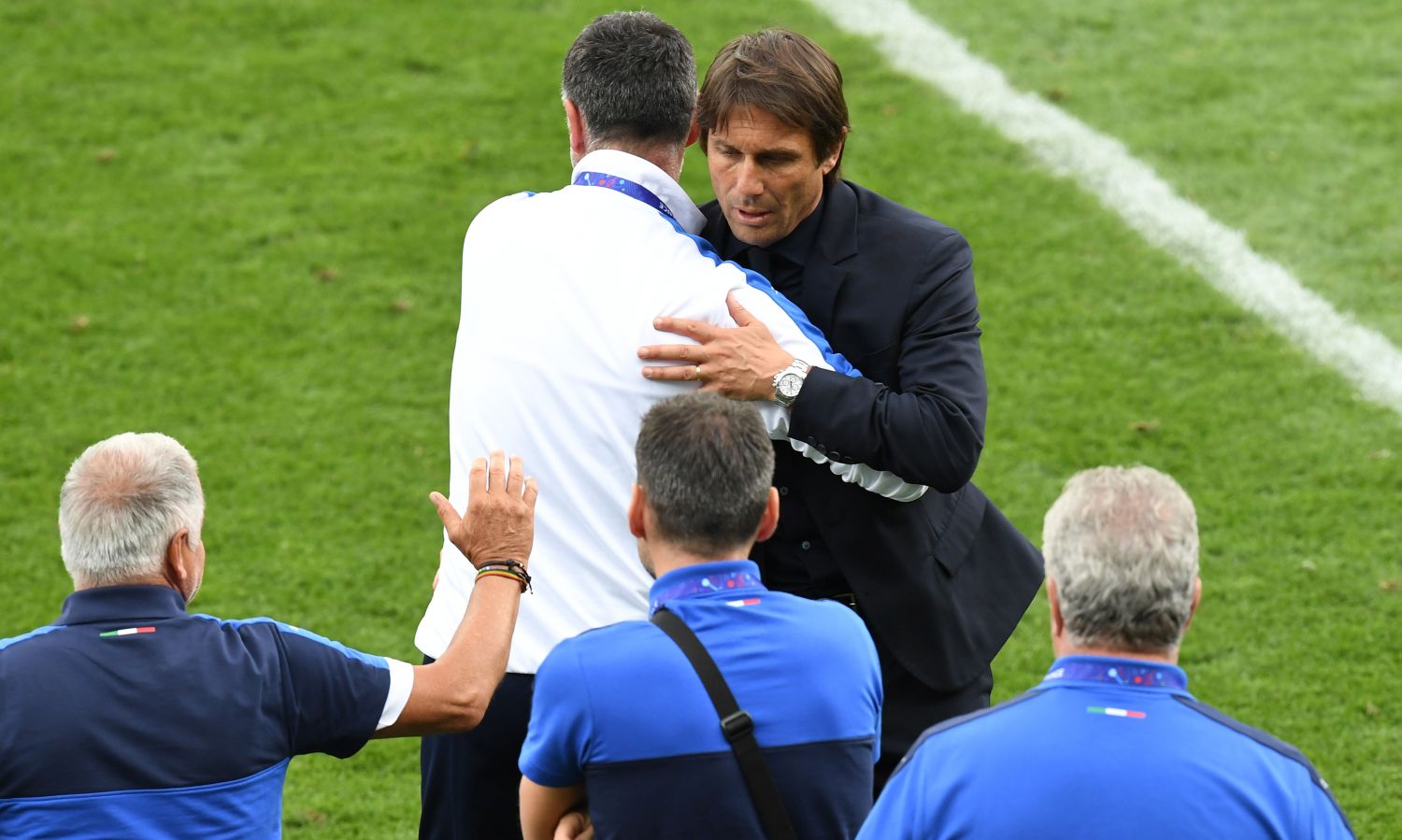 This was simultaneously a copy and an improvement on the Belgium original as with all due respect, Italy's opponents this time around were the holders, their bête noire, and supposedly as good a collective as they were individuals."La Spagna siamo stati noi" was a popular reaction afterwards. "We were Spain," the Italians proudly declared.
Le Furie Azzurre.
For the Spanish were beaten, not at their own game, but dominated in a manner we have become accustomed to only from Spain in the last eight years.
Italy stopped them playing, not through Claudio Gentile shirt-ripping cynicism. As Conte explained to
Sky Italia
this was not catenacccio.
Daniele De Rossi nut-megged Andres Iniesta for God's sake. Italy instead played a kind of football that Conte's mentor Arrigo Sacchi had only dreamed of seeing the
Azzurri
play in the early to mid-90s.
Sacchi never quite managed to turn it into reality. Conte is dong just that.
Italy pressed high and got after Spain right from the get-go. Éder and Graziano Pellè in particular forced David de Gea to go long as they were marking Sergi Busquets out of the game, closing down any passing angles available to him before they opened.
By the end of the first half, one stat in particular was telling. Spain touched the ball just five times in Italy's penalty area and were made to take 34 touches in their own. Italy had them on the back foot for much of the first hour. They attacked in numbers and it wasn't uncommon to see
five or six Italy players following the play and making a dash into the opposition penalty area.
The
Azzurri
went in at the break unlucky not to be ahead by more than one goal. They finished the game with
seven shots on target, the most Spain have allowed at the Euros since they faced Michael Laudrup's Danish Dynamite in 1984.
If it wasn't for David de Gea, this could have been a repeat of the 5-1 Spain suffered at the hands of the Netherlands in Salvador. As Xavi had pointed out in
La Gazzetta dello Sport
"your 3-5-2 is the most complex system for an opponent that wants to press high." Vicente del Bosque couldn't figure it out against the Netherlands and Chile and can't have learned from those experiences either because he didn't have a counter solution for it this time either.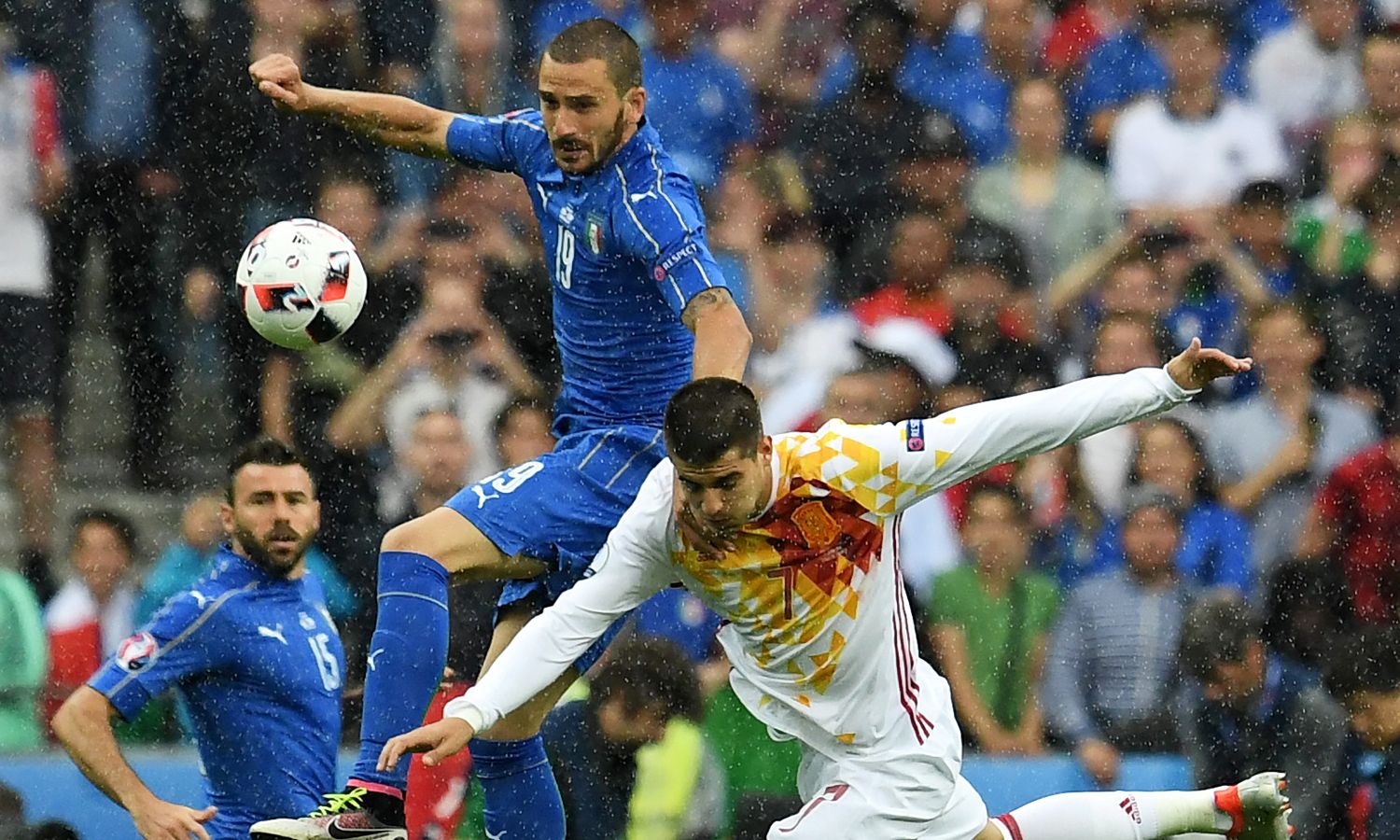 Italy's preparation, by contrast, was close to flawless. Winning the group with a game to spare allowed Conte to
rest players so they would be fresh enough to play at the intensity required.
Del Bosque, by comparison,
fielded the same starting XI in every game.
Italy, without Antonio Candreva, were physically, mentally and tactically superior.
To say they are well-coached is an understatement.
Conte has laid bare the lie that coaches in international football don't have enough time to make their teams play with the understanding of a club side. Of course being able to call upon the characters he worked with at Juventus for three years obviously helps but with the exception of the goalkeeper, the defence and Giaccherini all the other members of his squad are relatively new to his methods. With the defence sorted, don't underestimate how difficult it is to teach a team to attack. That takes more creativity and the players Conte has called up had no prior experience of his concepts prior to him taking the job two years ago.
From the Belgium and Spain games, you could quite easily be mistaken for thinking they have been playing together for years.
Everything is scripted and memorised
. Nothing is off the cuff. Footage emerged last night of
Conte telling Chiellini where he needed to be in the wall just before Italy's opener.
Seconds later, he scored. Italy's clincher, another
coup de grâce
after the 90th minute from the excellent Pellè, was similar to the one he scored against Belgium as Italy switched the play from side-to-side and found him at the far post to volley it home. "It looks like coincidence," Emanuele Giaccherini observed, "instead it is a project… all week we prepared this game down to the tiniest detail and il mister did a great job giving us the right concepts to face this team."
As a win, it was anything but lucky. Barzagli did not need to rescue a ladybird. On the contrary, it was a plan that a team eager, in Chiellini's words, to remove not gravel, but rocks from their shoes which this group of players have been carrying around with them since Spain beat them in Vienna, Kyiv and Fortaleza, executed with full hearts and clear eyes.
"We showed that ideas can beat talent,"
Conte concluded.