The Chelsea, Man Utd, Spurs and Liverpool men that can move to Serie A in January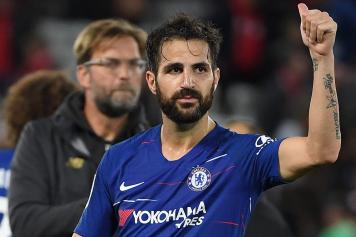 17 November at 16:05
It is looking more and more likely that between Serie A and the Premier League an interesting transfer trajectory will be formed in the next two transfer windows, as Italian teams target more and more players from England. The list is long, but let's have a look at several players who have been linked to a move to Italy.
Cesc Fabregas is a player who interests the best Serie A teams, with AC Milan supposedly being
the most interested suitor
. The Spaniard's contract expires at the end of the season and the
Rossoneri
are in need of reinforcements for the midfield department. However, they will have to face competition from Galatasaray and reportedly also MLS clubs.
Another name that attracts special interest in Italy is Fabinho. He only arrived at Liverpool last summer but has received limited playing time and it seems that the Brazilian could be interested in a move to gain more playing time. The Brazilian is reportedly a target of the big three - Juventus, Inter and Milan, with the last mentioned
looking to sign the player on a loan deal
.
Mousa Dembele is also a player who has admirers in Italy, in particular at
Juventus
, Inter and Roma. The Belgian international's contract with Tottenham expires at the end of the season and either Serie A team will look to take advantage, despite the player reportedly being pursued by many Chinese clubs.
A classic name on the list is Matteo Darmian, who has been linked to moves back to Italy since arriving at Manchester United. The player is a versatile fullback who could come in handy in any team, and Inter, Juventus, Roma, Napoli and basically every big Serie A team appreciates the player. While AC Milan and Juventus, in particular, are examining the
opportunity to sign Aaron Ramsey
from Arsenal for a cheaper price, considering his contract expires in June.
Click on the gallery to see all the players that could move to Serie A from the Premier League and the respective clubs.