PAPER TALK: Dr Jekyll and Mr Conte, The Inglorious BBC, Berlusconi's operation a success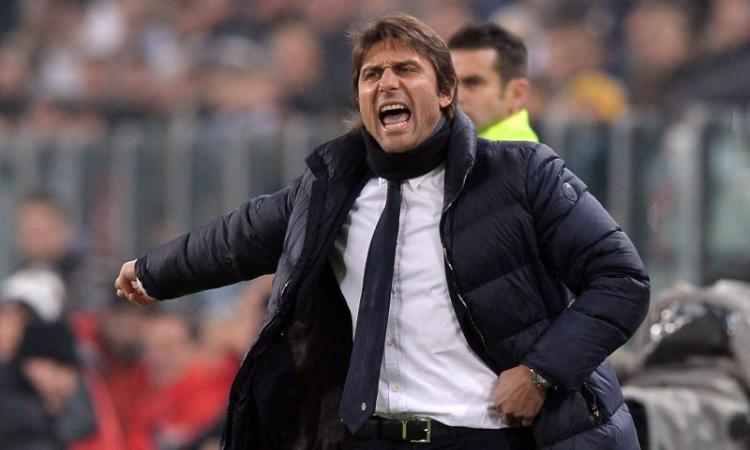 Commenta per primo
The Gazzetta begins with an analysis of the Antonio Conte method: his obsessive focus on tactics, on getting his players to sweat, on studying the opposition for hours at a time. It's a cracking read, as is the article on Juventus' "Glorious Basterds" Buffon, Bonucci, Chiellini, De Rossi and Barzagli, with the Bianconeri link being the object of special focus.
Graziano Pelle's dad is a hilarious man, but find out why on page 6, we don't want to spoil it. In particular, check out why he named his son Graziano. Some of us couldn't stop laughing. He also hides from his wife during the game, watching it in the pantry and locking her out. Interesting!
Another fascinating read: the Italy- Cesena link: Antonio Candreva, Emanuele Giaccherini, Marco Parolo and Eder all played for Cesena in the 10-12 period, and Marco Giampaolo (who coached the team from the summer of 2011) says that they're the perfect foils for the "flexible" 3-5-2 that Conte is using to such good effect. The old devil.
Giaccherini is, apparently, in the sights of Torino and Fiorentina, and isn't asking for a huge salary, just 1.5 million a year.
Belgium, for their part, are going through an identity crisis, with Coach Marc Wilmots being put on the spot by fans and media alike. Even Thibault Courtois, albeit indirectly.
Could Didier Deschamps be tempted to drop Paul Pogba? The Gazzetta writes about that, as it does about how far many Albanians have come, from escaping war and poverty and emigrating to Italy in the early 90's to living happy lives.
Beyond a long interview with Manuel Neuer ("If Buffon plays until he's 50, maybe I'll do it, too"), the Rosea speculates on the possibility of Arkadiusz Milik joining an Italian side, with Inter and Roma first in line.
Daniele De Rossi's eloquent defence of Miralem Pjanic is given ample coverage, too, as is Roma's interest in signing Georginio Wijnaldum and keeping Radja Nainggolan.
As the Corriere confirmed recently, it really looks like Marcelo Bielsa will shortly be signing with Lazio. Inter's new owner, Zhang Jindong, is also the object of a long analytical piece, whilst Domenico Berardi looks set to stay another season at Sassuolo, despite the gentleman's agreement he reached with Juventus earlier this season.
The Corriere and the Gazzetta disagree on a number of things: the Roman newspaper claims that Conte won't make any changes for the Sweden game (Friday, 1400 BST), whilst the Pink paper claims Mattia de Sciglio and possibly Simone Zaza could replace Matteo Darmian and Graziano Pelle' (injured) respectively.
The Corriere also analyzes Sweden's style (long balls to Ibrahimovic), and claims that Leonardo Bonucci's value has rise to €60 million, though Juventus won't part with him.
The Corriere claims that Griezmann could be left out against Albania, as well as Pogba. Luckily, Silvio Berlusconi's heart surgery was successful, and has been duly reported on by all three papers.
Napoli are also linked to Fabinho of Monaco, and Juventus are reported to be chasing Lapadula again.
Tuttosport are claiming that the postponed Juventus - Real summit (reported on by the other two papers) is Florentino Perez backing down because he has yet to receive any concrete offers for Alvaro Morata. A positive sign for Juventus? The €25m Juventus won't be spending on Berardi could be used for Morata, and the Corriere agrees.
The Turinese paper also claims that the Bianconeri have the spare cash (unlike Juve and Roma) to spend on Mehdi Benatia, and also that agent Mino Raiola will be key in what Henrykh Mkhitaryan does with his future, with the EPL ahead of Juve.
Tuttosport also has a fascinating insight into Antonio Conte's mindset, claiming that the Italy Coach, whilst praising his men in public, was actually rather critical about a number of issues he detected in the Belgium game, and that the screaming in training hasn't gone away. Good to see the boys not resting on their laurels!
Then there's a fascinating interview with Giovanni Trapattoni over that Sweden - Denmark draw at Euro 2004, which conveniently ended 2-2 and knocked his Azzurri out. Whatever the case- and Italy were hardly blameless - it's hard not to feel hard done by. The good news was that both Scandinavians were immediately knocked out in the quarter-finals, Sweden in a heart-breaking rollercoaster extra-time shootout bonanza, Denmark crushed 3-0 by the Czech Republic. Karma, anyone?
Inter are also linked to Nani, and Milan are said to be close to bringing in Giampaolo, but the Chinese consortium needs to speak to Galliani about it first.
@EdoDalmonte