Done deal: Bonucci returns to Juve; AC Milan sign Caldara and Higuain- recap of the day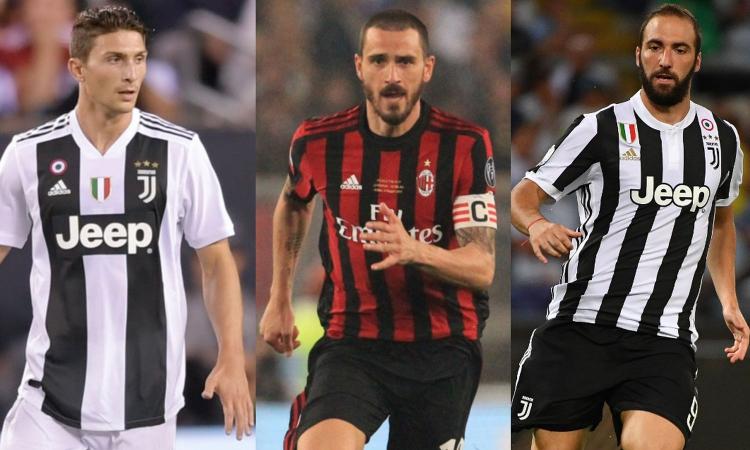 2018-01-08 - 23:20
AC Milan and Juventus have reached an agreement for the mega-operation including Bonucci, Caldara and Higuain, as learned by calciomercato.com.
The few details that were missing have now been resolved, and the move is a done deal, with only the contract signatures missing.
Caldara and Higuain will join Milan, while Bonucci will go the other way, being the Rossoneri's counterpart in the straight swap for Caldara, as both were valued at €35m.
Higuain will sign a one-year deal with the Rossoneri initially, joining on loan for €18m. However, Milan will redeem the player next summer for €36m, even though it's not an obligation to buy, rather an option.
17.40 - Agent: Bonucci to Juve a matter of time

GALLERY: Today's videos from Milan