Horncastle on Juve: from rock bottom to Mancini's rear-view mirror in six weeks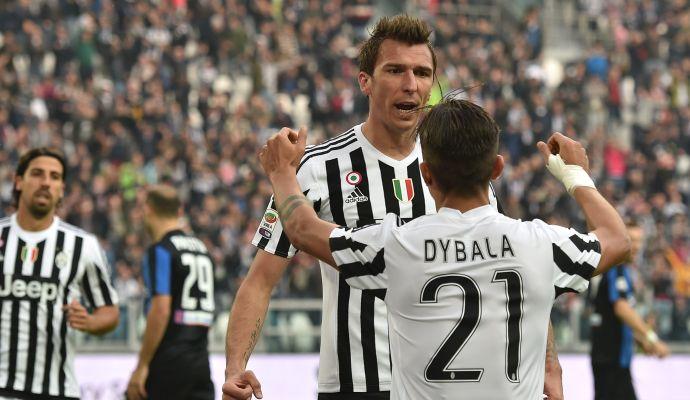 Commenta per primo
If Serie A made Westerns, they would probably produce another Butch Cassidy and the Sundance Kid. Stick with me here. Try for a moment to imagine Roberto Mancini as another sidekick of Paul Newman and Robert Redford, Bolivia as the Scudetto, and the flickering lights of his pursuers through the canyons of South America as the competition."How many are following us?, Butch asks. "All of em?" Sundance wonders."They're beginning to get on my nerves… Who are those guys?" Mancini nervously observes.
The specks on the horizon moving ever closer are Juventus and after seeing Inter attempt to make off with their title, they want it back. On Wednesday, October 28 the champions were 11 points behind the then league leaders Roma. No one in the history of the game in Italy has come back from such a distance to win the Scudetto. And yet inside the space of 50 days, Juventus have not only gone past Roma, inching within two of the Champions League places, they have also closed the gap with Inter to just six points.
"It'll take something extraordinary to overtake them," coach Max Allegri admitted. But the extraordinary is what Juventus are doing at the moment. This is a team that made its worst start to a season in 103 years. Radja Nainggolan trolled them after Roma comprehensively beat Juventus at the Olimpico in August. "Ooooppppsssssss!!!!" he tweeted. Defeat at the San Paolo had the papers re-using Göthe's old line: "See Naples and die!"
By the end of September they had dropped more points [8] at the Juventus Stadium than they had in the entirety of the previous two seasons [6]. Udinese became only the fifth visiting team to win away at Juve since its inauguration. Whistled at half-time against Chievo, Gigi Buffon had to go before the Curva to tell the fans to get behind the team. Frosinone got their first ever point in Serie A there and here's the irony. Their stoppage time equaliser was scored by Leonardo Blanchard, a Juventus fan, who had sat with the ultras at the Champions League final in Berlin.
Despite some of the best saves of Buffon's career, like the one from Bostjan Cesar, the BBC, recognised by now even outside of Italy as the world's finest defence, didn't keep a clean sheet until October. Paul Pogba looked to have the weight of the world on his shoulders and had even taken to writing +5 next to the No.10 on his back, supposedly because 1+0+5 = 6 his old number. With the new one bringing greater pressure, maybe this was a psychological ploy to relieve him of it. Juventus were also having trouble scoring goals. They only found the net 11 times in their opening 10 league games.
Down in 14th at the time of the club's AGM, owner Andrea Agnelli called it "unacceptable." In the same week Allegri accused the media of putting him "on trial" for not using summer signing Paulo Dybala more. "It's not my problem if they paid €40m for him," he bristled. Allegri said the press could take it or leave it like the "ratfish" in one of the Fantozzi films.
It looked like a fifth Scudetto in a row was beyond Juventus. If a football team is like Kerplunk or Jenga, removing Carlos Tevez, Andrea Pirlo and Arturo Vidal appeared to have left this colossus of the Italian game lurching towards a collapse. Muscle injuries seriously depleted the team and it became clear that if there was one player Juventus really can't do without it is Claudio Marchisio. Introduced gradually, the new arrivals had yet to fill the shoes of the players they were replacing. Juventus had lost their aura and opponents sensed vulnerability.
Comparisons were being drawn with Chelsea's rapid fall from grace in the Premier League. Defeat away to Sassuolo at the end of October was the lowest ebb. Afterwards, Buffon appeared before the media and branded it "shameful"and "unbecoming." It was no longer a coincidence, he said, that Juventus were "14th or 15th." The time had come to take responsibility. Juventus didn't win a tackle or a header. Their attitude stank. They had to get back their humility. Enough was enough. This was to Juventus what Harvey Dent's speech is in Batman The Dark Knight. "The night is darkest just before the dawn."
Upon returning from Reggio Emilia, Juventus reported to their Vinovo training ground were they weren't allowed to leave until they put things right. The ultras were even allowed in to make their feelings heard. Juventus' next game was the Turin derby. Juan Cuadrado won it in the 93rd minute just like Andrea Pirlo did a year ago. "Fiuuuu" Allegri should have tweeted.
Looking back, this was the turning point in Juventus' season. From then onwards they have won six in a row in the league. It's the first time they had gone on such a winning streak in Serie A since August to October last season. Until Josip Ilicic's penalty on Sunday, which incidentally was Fiorentina's only shot on target, Juventus hadn't conceded in the league in nearly six hours. Returning to the 3-5-2 they know off by heart, the BBC is approximating its best again.
Juventus have never lost in Serie A with Marchisio in the side this season. Pogba has had his moments. Dybala is no longer starting games on the bench and has combined for as many goals as Tevez did in his first season in Turin. Alex Sandro is beginning to look like the player Juventus paid €25m for, delivering huge assists in that Turin derby, as well as against Milan and Man City. The sleeping giant Mario Mandzukic has woken up. He scored home and away against City and has combined for four goals in the last month.
Crisis management is revealing itself to be something of an Allegri forte. Orphaned by Zlatan and Thiago Silva and the retirement of several veterans, he got Milan into the Champions League a couple of years ago even after a start when they lost five of their opening eight games. It was viewed as a more impressive achievement than winning the Scudetto in 2011. After restoring stability, confidence and striking on a winning formula Milan lost only twice from mid-November 2012 to May 2013. Allegri has a better squad now than he did then and Juve are threatening to go on a similar run but one with a different end in sight: the Scudetto.
Don't believe they can do it? Well consider this: Juventus end the first half of the season facing Carpi, Verona and Samp, all teams in the relegation zone or in crisis. While in the second half of the campaign Inter, Roma and Napoli all have to go to the Juventus Stadium. The schadenfreude Inter fans felt on witnessing their vice-president Javier Zanetti draw Juventus with Bayern Munich in the Round of 16 in the Champions League shouldn't take too much pleasure out of it. Because l if the Old Lady goes out in mid-March, she can then switch her focus exclusively to the league again.
Who are those guys? you hear Mancini asking. That, Roberto, is Juventus and, like in 2002 when they were six points behind Inter at Christmas but dramatically overtook them to win the title on the final day, still they come.